Our work on the SDGs
---
Let's Colour Walls of Connection
AkzoNobel and MasterPeace teamed up to color 100 'walls of connection', celebrating peace and unity all over the world.
In 2017, local MasterPeace hubs/networks teamed up with local AkzoNobel employees to color 100 'walls of connection' in over 40 countries worldwide. AkzoNobel supports with the painting, the design and the volunteers. Together, a wall is created that strengthens the harmony of the surrounding community.
We see walls being built around the world and aim to turn those walls into bridges that connect people by using the power of color to transform them. We believe in the power of togetherness, and by transforming these walls into bridges, and connecting rather than dividing people, we also hope to change the walls we have built up in our minds. (Aart Bos, MasterPeace Global CEO).
Impact
The project created over 100 Let's Colour Walls of Connection, throughout the world. The project was completed in December 2017 with the painting of the 100th wall in Badshahpur, Gurgaon, India. An impressive project is still running in São Paulo, Brazil.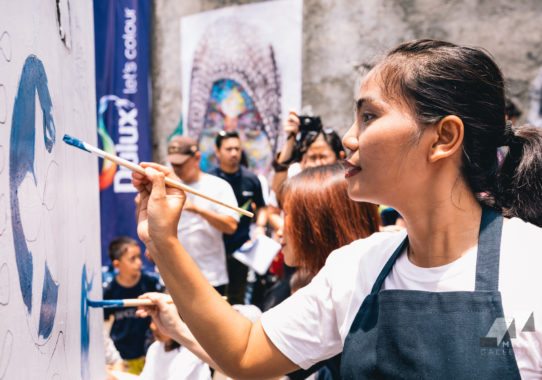 Lessons learned
One of our main challenges was managing the local stakeholders. But working together with the global MasterPeace team, we managed to find a way to make the most of our strengths. With a global network of local partners, MasterPeace has experience in mobilizing communities. And AkzoNobel has paint expertise and global reach, as well as experience in implementing Let's Colour community programs.
We both strongly believe in the transformational power of paint to uplift communities and energize cities. With the combined power of paint, creativity and thousands of participants in cities around the world, we will bring people together by transforming walls into community centerpieces. (David Menko, Director of Marketing AkzoNobel)
Follow and engage with the initiative through: #LetsColour, #LetsColourWallsOfConnection #MasterPeace
More info about project ›
Lead Organisation
AkzoNobel
Lead country
Netherlands
Lead business line
CSR
Status
Completed
Type
Project
Total budget
EUR /
Strategic Partners
MasterPeace: www.masterpeace.org
Impact on primary SDG

Impact on other SDGs

Targeted Region of execution
Global
Start date
March 2017
End date
December 2017
Targeted Beneficiaries
Local communities
Point of contact
Julia Huss
Function
Human Cities Program Manager