Climate Related Financial Disclosures
5 DSGC members commit to support Taskforce recommendations
There is a growing demand from investors to have more information about how companies are addressing the effects of climate change. This to drive efficient allocation of capital and support a smooth transition to a low-carbon economy.
AkzoNobel, DS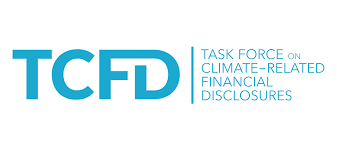 M, Philips, Shell and Unilever have all committed to support the recommendations of the Taskforce on Climate Related Financial Disclosures (TFCD). The TFCD was established by the Financial Stability Board (FSB) in late 2015 and final recommendations were published in June 2017. The recommendations of the Task Force include voluntary climate-related financial risk disclosures that can help companies to measure and respond to climate change risks and provide information to investors, lenders, insurers, and other stakeholders.
It's fundamental for every good business to manage and communicate risks and opportunities. We are already obliged to disclose material risk. Climate change is no different. It's a risk that is already affecting companies today – both through the impacts of steadily rising global temperatures and through the policies that governments around the world adopt in response.

As part of the task force, we have put together a standardised framework for companies to disclose climate-related risks and opportunities, focusing on making them as practical as possible to adopt. Why? Because markets need information to operate efficiently. We have to be transparent to help investors make better decisions for the long term. And beyond the markets, we know that transparency is increasingly important to our consumers too. They want to know the values of the companies they are buying from, particularly millennials. The same goes for the young talented future leaders we all wish to recruit. I'd urge all companies to read this report and adopt the recommendations.

Graeme Pitkethly - Unilever's Chief Financial Officer and Vice Chair of the TFCD.
More info about project ›