Our work on the SDGs
---
Biofuels from sugar cane
Shell produces one of the lowest-CO2 biofuels available through Raízen, a joint-venture in Brazil
Shell is one of the largest producers of low-carbon biofuels (ethanol) made from sugar cane. Through the joint-venture Raízen in Brazil, Shell blends biofuels into fuels globally. In 2016, Raízen produced more than 2 billion litres of sugarcane ethanol. Brazilian sugarcane ethanol can reduce CO2 emissions by around 70% compared with conventional petrol.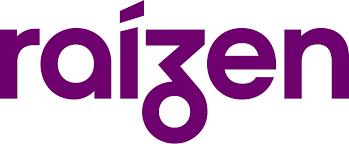 Raízen's production process is designed to minimise its environmental impact. By-products are recycled as natural fertilisers, and waste sugar cane fibres are used as fuel to generate electricity for the mills. The mills reduce water consumption by using only rainfall to water the crops and by recycling water during production. The company's harvesting process is already 98% mechanised which improves worker conditions and operational efficiency. By the end of 2016, 16 of Raízen's 24 sugar-cane mills were certified to the Bonsucro standard, a qualification which certifies sugarcane globally for its social and environmental criteria.
Next to supporting Bonsucro, Shell also supports the adoption of international sustainability standards including the Round Table on Responsible Soy, the Roundtable for Sustainable Palm Oil (RSPO), the Roundtable for Sustainable Biomaterials and the International Sustainability and Carbon Certification (ISCC) scheme both of which can be used for any feedstocks.
Shell was one of the first energy companies to invest in making advanced biofuels from alternative feedstocks such as wastes. In 2016, Shell used around 9.5 billion litres of biofuels in the petrol and diesel they sold worldwide. In 2017, Shell completed construction of a demonstration plant at the Shell Technology Centre Bangalore, India. This plant will demonstrate a technology called IH2 (a trademark of Gas Technology Institute) that turns waste into transport fuel. Shell continues to look for opportunities to invest in third-party technologies and to collaborate in scaling these up for commercialisation.
More info about project ›
Lead Organisation
Shell
Lead country
Brazil
Lead business line

Status
Active
Type

Strategic Partners
Cosan
Impact on primary SDG

Impact on other SDGs

Targeted Region of execution
Global
Start date
June 2011
Targeted Beneficiaries

Point of contact
Susan Kimkes
Function
Senior External Relations and Communications Manager Shell